Our commitments
Expedismart was founded in 2015 in Geneva with the aim of facilitating access for small Swiss companies to the world of transport. First and foremost focusing on offering the best service to our customers, the environmental impact of our activity was not our top priority. Indeed, a change of mindset rarely happens in one day; it rather evolves thanks to new enriching encounters. While looking to settle in our first offices, we met an inspiring team in 2016.
The offices next door were occupied by OneAction, an NGO created a few years before us, which promotes sustainable projects around the world. Progressively, we started to get more and more interested in their activities and we had a wake up call. At our level, we could certainly act to limit the environmental impact of our activity and to offer to our customers the possibility to take part in a greater cause.
Following several discussions amongst our teams, the idea of building a partnership between OneAction and Expedismart was born. From now on, all of Expedismart's customers have the possibility to make a 1 CHF donation, which will contribute to planting a tree on degraded land in Ecuador. For each donation made by our customers, Expedismart commits to provide the same amount to the NGO. Find out more about OneAction's activities on this page, and don't hesitate to contact us or to visit their website to learn more about them.
Reforesting northern Equator


In order to prevent and fight the devastating effects of deforestation and unsustainable agriculture in northern Ecuador, such as desertification and soil decay, OneAction contributes to reforesting and restoring abandoned farmlands. In one of the ten most biodiverse ecosystems in the world, OneAction is collaborating with an Ecuadorian organization and is directly involving local communities in the setting up of tree nurseries, the planting of trees and the creation of biological corridors for the fauna.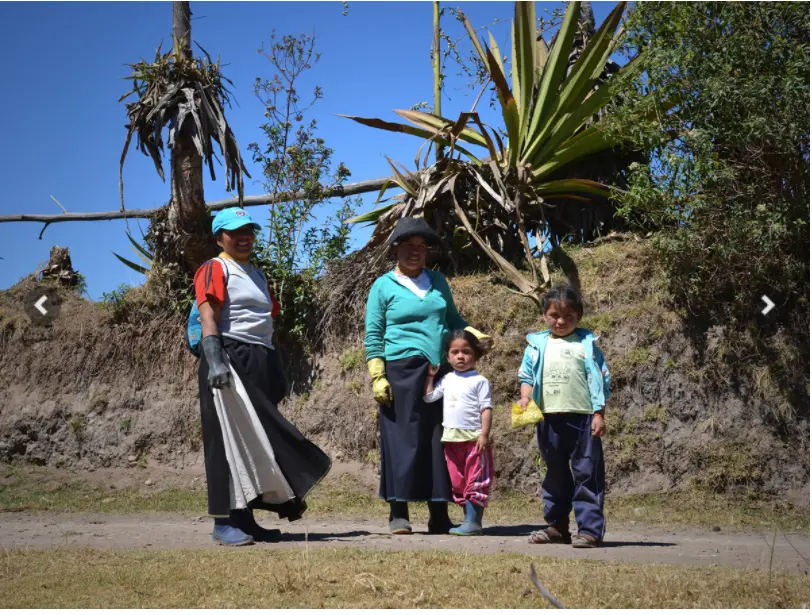 By participating in this project, you will contribute to:
Restoring ecosystems and protecting biodiversity and the atmosphere
Enriching soils
Protecting aquifers
Creating jobs for local communities
Providing farmers with sustainable farming techniques